Balboa Park's Botanical Building & Gardens
The Botanical Building and Gardens project restores and enhances an extraordinary public space. See plans for the project below:
A Century of
Botanical Wonder
Built in 1914, the Botanical Building and Gardens lives on as one of the park's most beloved destinations—and one of San Diego's most important assets. Envisioned by Alfred D. Robinson, designed by Carleton Winslow, and brought to life by architect Bertram Goodhue, the resulting building was as enchanting as dreamed. Designed to be open to the air, it showcased San Diego's extraordinary climate to the millions of visitors attending the 1915 Exposition. Its global collection of plants proved the region's horticultural possibilities.
1913

EARLY CONSTRUCTION

The Botanical Building and Gardens was completed by July 1914.

1915

PANAMA-CALIFORNIA EXPOSITION

The completed building and exterior gardens opened in 1915.

1926

PERGOLA

A decade later the pergola continued to hold stately prominence over the Botanical Gardens.

1935

CALIFORNIA PACIFIC INTERNATIONAL EXPOSITION

As one of the few permanent structures from the previous 1915 expo, the Botanical Building continued to feature horticultural beauty.

1959

POST RENOVATION

Significant renovations removed front arcades, mullioned windows, and a glass greenhouse.

2019

$8.2 MILLION GRANT AWARDED

State Senate President Pro Tem Toni Atkins and State Assemblymember Todd Gloria (now Mayor of San Diego) championed a state grant to restore the building.

2022

RESTORATION BEGINS

The botanical collection carefully relocated to the Parks and Recreation nursery as construction begins.

2023

ON OUR WAY

Structural reconstruction is underway.

2024

COMING SOON

The exterior landscapes will be renewed, and the historic pergola will be rebuilt. Led by Forever Balboa Park. 

2025

& BEYOND

Forever Balboa Park will lead volunteer garden stewardship and nature learning for all.
An Icon in Need of Repair
A century of weather and wear has caused the Botanical Building and Gardens to deteriorate. It has lost its gracious arcades, arching Palladian windows, romantic pergola, and exterior planting beds. Termite damage and rust have threatened the structure's longevity, while cracked walls and faded paint have dulled its appeal. A lack of amenities, poor lighting, and antiquated irrigation have posed limitations.
Forever Balboa Park, with the City of San Diego, has envisioned a revitalized Botanical Building and Gardens, and the project is underway. Philanthropy will engage the greater San Diego community and bring this project to fruition.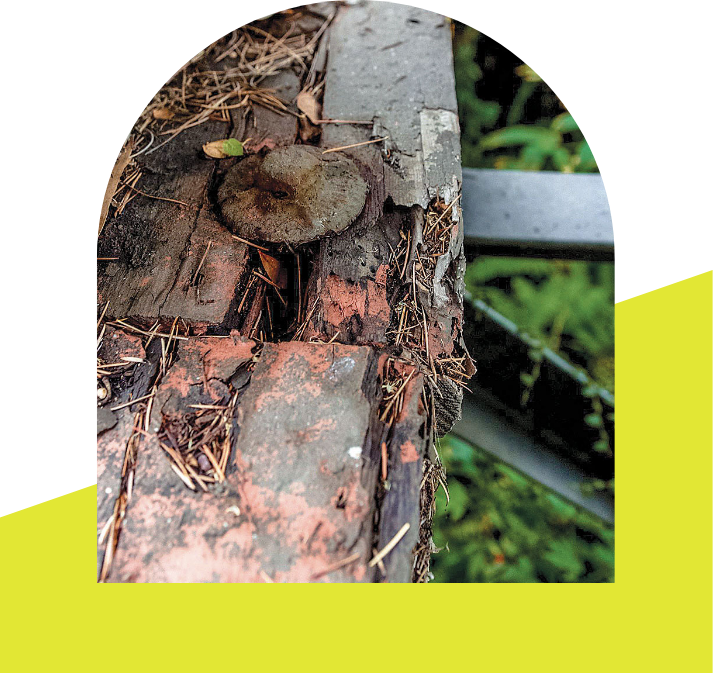 Plans for the Restored Botanical Building and Gardens
The Botanical Building and Gardens restoration project is a once-in-a-lifetime opportunity to restore and enhance an extraordinary public space. The revitalization project includes:
Repairing damaged structural elements

Recreating the historic arcades & pergola

Botanic displays exhibiting hundreds of plant species from around the world

Adding enhanced LED lighting and improved ADA access

Creating flexible exhibition and program spaces

Expanded volunteer and learning experiences
Connecting Our Community to Nature
San Diego is on a path to urban environmental sustainability, leveraging local talent and ingenuity. In order to meet our climate goals, bolstering the public's understanding of biodiversity and sustainability solutions is critical. A revitalized Botanical Building and Gardens will create community spaces where visitors can participate in educational programming. We're on a mission to inspire new generations of plant enthusiasts and nature lovers.
Frequently Asked Questions
A Model Public Private Partnership
Through an unprecedented infusion of federal, state, local, and private funding, the Botanical Building and Gardens is being restored to its former glory. Forever Balboa Park is participating as a private partner of the City of San Diego.
Forever Balboa Park raised funds for, prepared the conceptual plans, and donated the construction documents for the building restoration to the City.
The restoration of the building is funded through a California State Award and City of San Diego funding (referred to as Phase 1).
Forever Balboa Park is raising private funds for the design and installation of the exterior gardens, the restoration of the historic pergola, renovation of the two exterior fountains and walkways, volunteer opportunities, and public engagement programming (referred to as Phase 2).
From its earliest days, the Botanical Building and Gardens has been a testament to San Diego's talent for cultivating growth and beauty—a reminder that here, anything can grow.
Elizabeth C. Babcock, PhD
President & CEO,
Forever Balboa Park